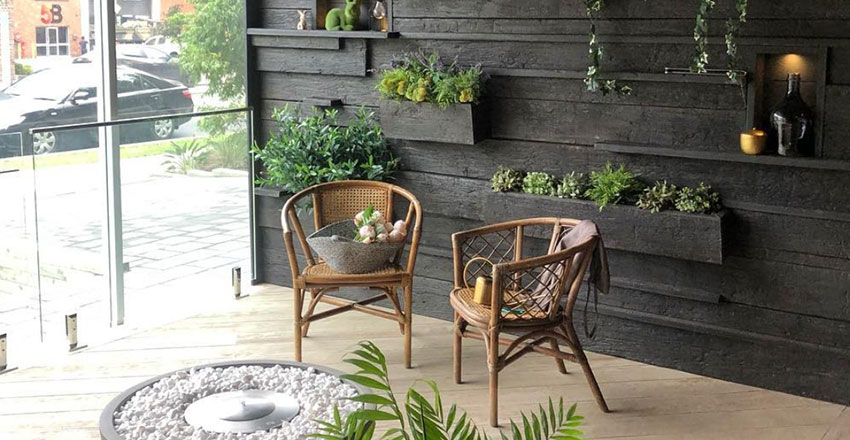 Where to start when planning a new deck!
The warm weather is coming to an end, so now is the perfect time to take a look at your backyard and think about how you have utilised your space this season. What worked, what didn't and what do you wish you had there? Think about the BBq's you've been to and what backyard setups you've loved. What works well in your friend's backyards and how has a different design or feature changed your experience of an event?
It is the perfect time to start thinking about what you want to create for next summer. You don't want to leave it until the first warm weekend! This could mean you are waiting for planning, approval then watching us at work rather than enjoying your outdoor setup!
Long summer nights are fresh in your mind, which is why it's the best time to think about what you want!
Our decking showroom is packed full of ideas and inspiration for your outdoor dreams to come true. At our showroom you are able to discuss with our decking experts the potential in your space and how we can make it work with your budget and needs. Follow this guide and let us help make your deck dreams a reality!
Measure your space
This means measure your entire backyard. You might think, but I don't want to deck over the flower garden! But trust us. It is best for our designers to know how big the space is in full so they can design something that suits the area. This will mean that the deck fits protonionally into your space.
Now map out flower gardens, paths, existing decks and anything else is in the space. This will allow for the designers to get an accurate quote when designing your dream deck.
You never know what tricks or solutions the team might have so give them as much information as possible!
Site
Is your backyard perfectly flat? They almost never are! Even if it looks flat most lawns and spaces are not perfectly level. The elevation of your site will be a factor for building and design. If your space has a steep gradient the even just the extra wood needed to actually reach the ground will be significantly different.
If you know how big you want the deck space to be you can measure the gradient of the slope and help our builders to understand the space.
Slope percentage is calculated the same way as the gradient. Measure the height (distance from the ground to the expected height of the deck at the far edge) and length (length of the deck) and then divide the height by the length. Multiply this number by 100 and you have the percentage slope. For instance, 3m height divided by 12m length = 3/12 = 0.25 x 100 = a 25% slope.
Features
Every yard has different features, every family is different, everyone wants to use their deck in different ways.
Do you have fair skin and value sun protection? Maybe a pergola or roof would mean that you can utilise the deck in the height of summer.
We can custom build a pergola that connects your spaces and creates interest in your backyard. This can create a beautiful focal point for your yard, maybe with a climbing rose up the side or breakfast table to enjoy your morning coffee at.
Do your kids love to play at the beach? Maybe add a build in sand pit.
Do you have a pool? We can design a connected space from your deck and pool to allow flow between the spaces.
Love the sound of a crackling fire? We can design a space for you to have an open fire pit or brazier, creating the perfect outdoor winter space.
We can add built in seating to create a cozy nook, perfect for stargazing on those clear winter nights.
Do you have a green thumb? We create built-in planter boxes so that your green space flows beautifully into your living space.
Maintenance Free vs Natural Material
This is key to think about as not all decking materials are created equal. For example wooden decks are stunning when cared for and regularly sanded and oiled. They have the added benefit of being able to be refreshed and repolished for a really slick look. However you might want to have the deck installed and never have to think about it again! This is where a composite deck might work better for you. By coming into the showroom you will be able to see and touch all of our wood and composite wood options and fall in love with a style and colour.
Budget
We will be able to work with whatever budget you have so have a think about it and come on down! We look forward to seeing you soon.